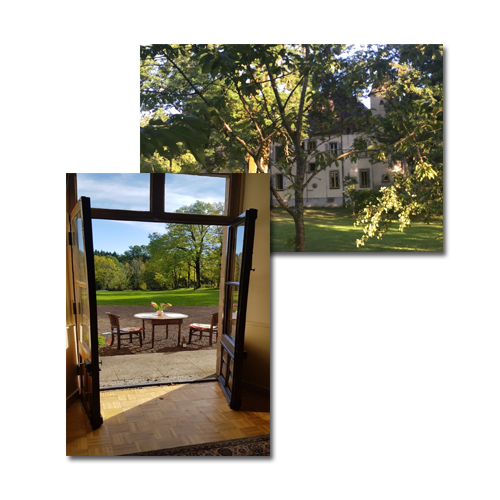 Château de Chazelles
en Auvergne
Charmant kasteeltje uit 1691, centraal gelegen in Frankrijk, in een prachtig groene, rustige omgeving. Wij ontvangen u met veel plezier!
U kunt het kasteel of naastgelegen huis huren, of een kamer met ontbijt reserveren. Ook voor grote groepen en themaweken is ons domein een ideale plek.
Tot ziens
in de Auvergne!